Introducing Cadence Refine! Our Physios Run Group Rehab Sessions Using Our State Of The Art Pilates Equipment. We've Got You Covered.

Introducing Cadence Refine! Our Physios Run Group Rehab Sessions Using Our State Of The Art Pilates Equipment. We've Got You Covered.

Cadence Pilates In Adelaide Is A Core Part Of Cadence Physiotherapy's Promotion Of A Proactive Approach.
Often as people we wait for pain and dysfunction before consulting with a professional to help us address our issues. Central to our belief at Cadence is that approaching things in a proactive manner is a far better way to achieve balance, rhythm and flow in life. Come visit one of our locations in Adelaide today!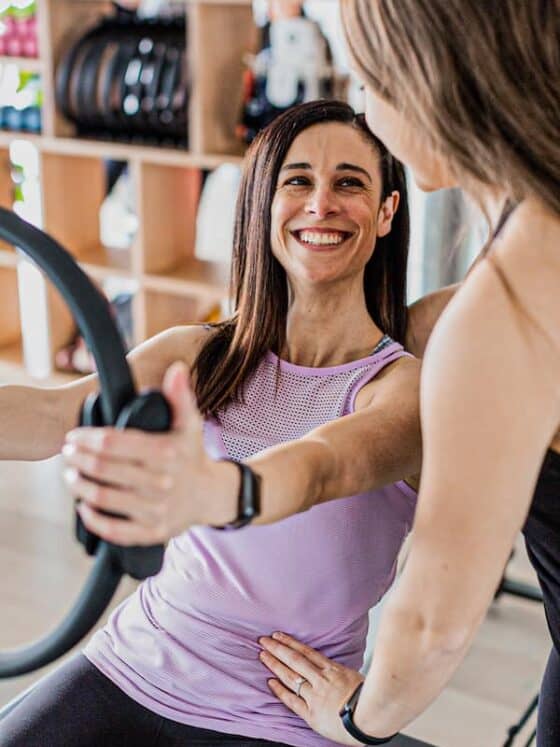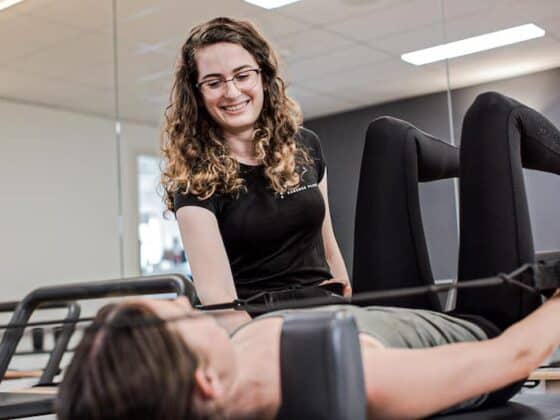 Discover Cadence Refine
Cadence Refine is designed for clients who want a more targeted exercise program using Pilates equipment. Under the supervision of a Physio, clients will be doing their own personalised program that has been designed specifically for their needs in a group setting. If you want to get results faster or if you have an injury or condition that prevents you from doing our curriculum-based Cadence Pilates classes in Adelaide, then Cadence Refine is for you. These sessions are also appropriate for Pre/Post natal women.
01. Existing members need a minimum of 2 x 1:1 sessions to develop their program.
02. New clients need an initial Physiotherapy Assessment plus 3-5 x 1:1 sessions.

Book Your Initial Assessment
Cadence Refine Available Locations:
28/832-840 Lower N E Rd, Dernancourt SA 5075, Australia
115 Payneham Rd, St. Peters SA 5069, Australia
Shop 37A, The Grove Shopping Centre, The Golden Way, Golden Grove SA 5125, Australia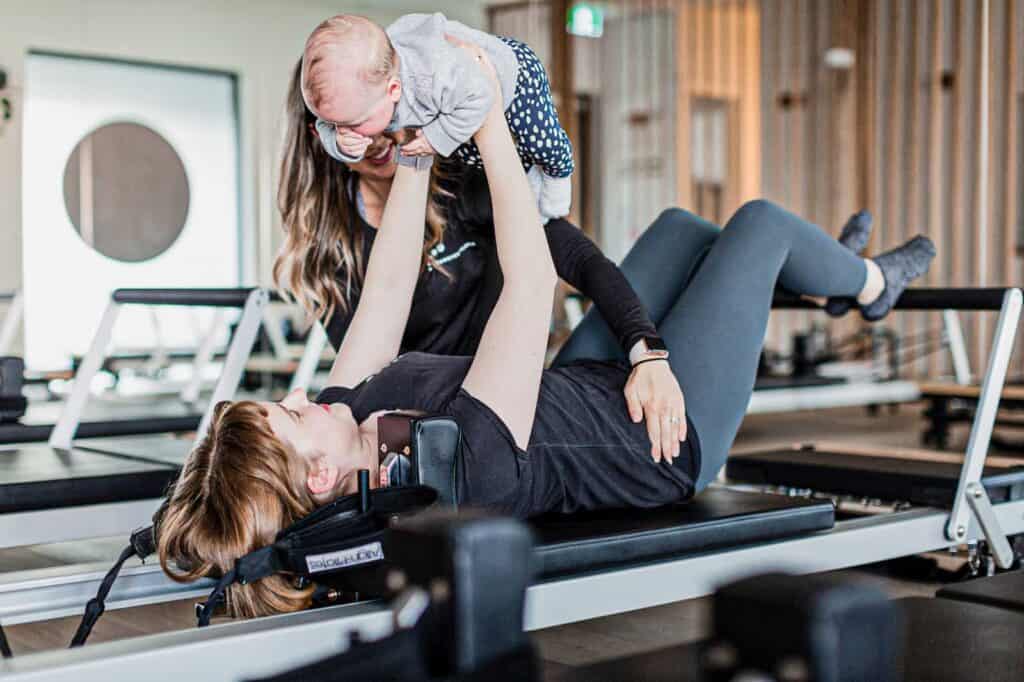 Explore Our Specialised Pre/Post Natal Pilates Classes Through Cadence Refine. Get Ready To Come Back Stronger and Healthier Today.
Every pre and post natal journey is unique which is why we encourage clients to attend our Cadence Refine sessions. This allows for an individualised and safe exercise program that evolves with you and is supervised by our experienced physiotherapists.
During your Cadence Refine sessions you will use the Pilates equipment to focus on building strength and stability within the body that is so critical during pregnancy and beyond childbirth.
This can include:

Joining Cadence Refine
To get started you will need to undertake an initial individual assessment with one of our specialised physiotherapists.



01.

MAKE A BOOKING Book your initial assessment with us today by giving us a call on 8337 1313 and we can look at getting you started. We require you bring medical clearance for exercise from your obstetrician, midwife or GP.

02.

AVAILABLE LOCATIONS

03.

CADENCE REFINE CLASSES INFORMATION After your initial assessment we may require subsequent 1:1 appointments to finalise your individualised program. Once your program is complete you may begin booking into Cadence Refine classes. During these classes our physiotherapists will regularly modify and progress your program as necessary.
1:1 Equipment Session
Individual, targeted clinical exercise session utilising the clinical pilates equipment (Reformer, Split Pedal Chair, Trapeze) for treatment and rehabilitation of specific injury and postural correction. Come under direct supervision of a qualified, trained Physiotherapist prescribing clinical exercises and progressing the program to promote recovery and symptom reduction.

**All Of Our Cadence Refine Sessions Mentioned Above May Be Eligible For A Private Health Rebate If You Meet The Criteria.
PILATES & PHYSIOTHERAPY IN ADELAIDE
We'd Love To Hear From You! Get In Touch With Us Today and Let's See How We Can Help You Achieve Your Health and Wellness Goals.