Our Pilates Studio Is Located In The Dernancourt Village Next To Goodlife Dernancourt And Many Other Local Businesses…
Whether you live near Dernancourt, the North Eastern suburbs of Adelaide, or the Northern suburbs of Adelaide, Cadence Pilates Dernancourt can be the perfect place for you to come and experience our first class Pilates studios as we help you reach your fitness goals and full potential as a healthy body, a healthy soul and a healthy mind.
TIMETABLE FOR CADENCE PILATES DERNANCOURT:
Surrounded by cafes, restaurants, Coles and Massive Joes, that all play a part in this thriving centre. We consider it a gift to continue to be able to shape the culture and benefits of Cadence Pilates in our first Pilates Studio in Adelaide.
Our Founding Pilates Studio In Adelaide Is An Integral Part Of The Dernancourt Village, Along With A Variety Of Other Purpose-Driven Businesses.
If you already reside in the North Eastern suburbs of Adelaide you will know that it is one of the best places to not only live in Adelaide but also enjoy outdoor activities with family and friends. The Cadence Pilates studios in Adelaide are growing at an exciting rate, but our vision to establish professional Pilates classes for the Adelaide community first started at Cadence Pilates Dernancourt. From day one, our vision and mission has always been to Bring Joy to the local community and help our members Get Activated. We've seen this vision far exceed our greatest expectations as people from all over Adelaide continue to join and add immeasurable value to our ever-increasing Pilates community.
Being the first of our locations for Pilates studios in Adelaide, Cadence Pilates Dernancourt has seen the beginnings of core classes grow into what they are today, along with the expansion of other high-value Pilates classes that are tailored to our individual member's needs. We'd love to have you come join us and our incredible community of loyal members, professional Pilates instructors, helpful staff and world-class leadership for all things Pilates in Adelaide.

Are You Wondering Where Exactly You Can Find Us? Look No Further!
Our Pilates Studio in Dernancourt is where it all started and is conveniently located in the North Eastern Suburbs of Adelaide. Cadence Pilates is just a quick drive from great places like Morialta Falls, Westfield Tea Tree Plaza, Tony & Marks in Newton and Anthony's Cucina & Pizzeria.
Where The Magic Happens:
28/832-840 Lower N E Rd, Dernancourt SA 5075, Australia
Phone Number:
Opening Hours:
Mon-Fri:
5AM – 8PM
Sat:
7AM – 12:30PM
Sun:
7:30AM – 11:30AM

Our Dernancourt Pilates Studio Is Where The Vision First Became Reality To Bring A Fully Equipped, State Of The Art Reformer Studio To The North Eastern Suburbs Of Adelaide.
HEALTH & WELLNESS WITH CADENCE PILATES
Our Pilates Studio in Dernancourt has grown into a thriving community where our Pilates classes have evolved to their current form to challenge our members to achieve their health and wellness goals.
ONSITE EXPERT PHYSIOTHERAPISTS
Dernancourt is our original Cadence Pilates studio and co-exists with Cadence Physio, creating a wonderful synergy between first class health care and quality Pilates classes. See our classes HERE.
BUILDING A BETTER FUTURE TOGETHER
Cadence Pilates Dernancourt is where our vision began to provide quality Pilates classes to the North East Suburbs of Adelaide and Bring Joy to the local community through Pilates.
Professional Instructors. Pilates Classes To Meet Every Need.
All Cadence Pilates classes in Adelaide are led by Certified Pilates instructors who are experts at helping you achieve your goals from a holistic approach. We believe that this is the core driver behind our successes so far and we have our amazing community, incredible Pilates instructors and committed members to thank for this. In addition to this, our Pilates classes in Adelaide extend beyond just our core classes. We also provide Group equipment sessions and 1:1 individual sessions under our Cadence Refine program for individuals seeking a targeted clinical exercise session that utilises the Pilates reformer and other Pilates equipment. These sessions are also appropriate for our pre/post natal clients using the Pilates reformer with a clinical approach for maintenance of pelvic floor and core activation throughout pregnancy and recovery in the post natal period.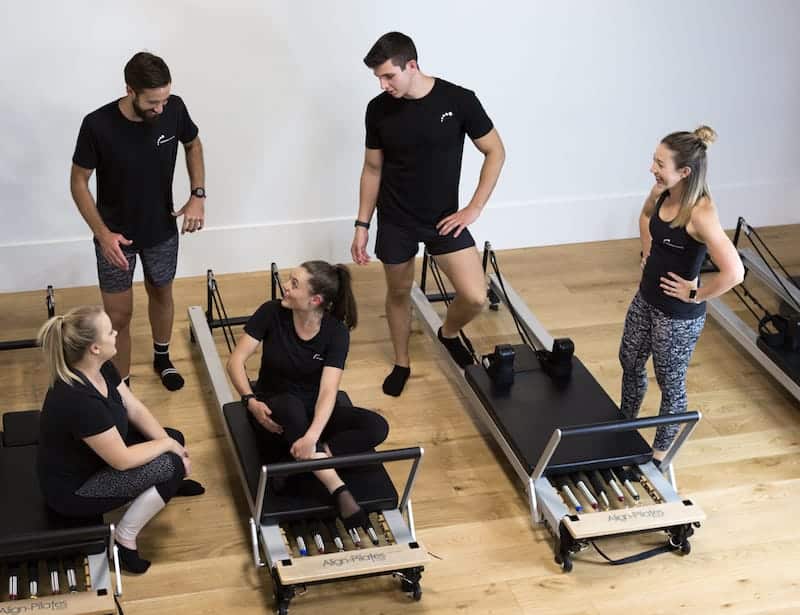 Our Carefully Structured Pilates Classes For Men and Women.
Our Pilates classes have been carefully structured and designed for both men and women, including sports players and professional athletes, such as local swimming teams, local footy & AFL players. If you have any questions regarding our Dernancourt studio or any of our other Pilates studios in Adelaide, we have an extensive list of Frequently Asked Questions ready for you to explore so that you can get the most out of your experience with us.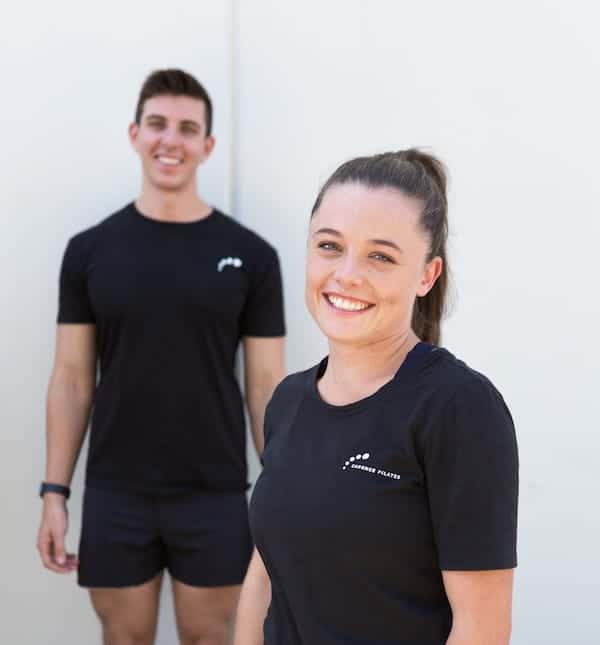 An Amazing Opportunity For You To Experience Our First Class Pilates Studios.
The great thing about Pilates is its ability to be adapted to different levels of fitness goals, body types and individual capabilities, all within the same class. We're here to make sure that your experience with us is first class and fully caters to your specific health and wellness goals, so that you can develop a superior quality of life, physical stamina, core strength and connection in our community of amazing Pilates class members at our Pilates Studio in Dernancourt.
1:1 INTRO SESSION
Remember, to join one of our Pilates classes you'll need to book a 1:1 Intro Session with one of our Physiotherapists or certified Pilates instructors.
CADENCE PILATES DERNANCOURT
Check Out Our Amazing Intro Offer: 5 Pilates Classes For $55 + Intro Session*!
*T&Cs Apply