Our Pilates Studio Is Located In The Heart of St Peters With Our Laneway Entrance Directly Off Stephen Terrace…
The Pilates classes at our St Peters studio have been specially designed to accommodate for any number of different health and wellness needs or goals that you might have. Our Pilates instructors integrate core movements for results in a flexible environment to serve our members and ensure that whether they are beginners or veterans in Pilates, the right synergy is created for every class.
TIMETABLE FOR CADENCE PILATES ST PETERS:
Our Pilates studio in St Peters has a rich heritage having been founded in 2017 by Physio Pilates Proactive. We consider it a pleasure to continue the strong tradition of maintaining the core of Pilates as Cadence Pilates expands to another Pilates studio in Adelaide.
Our Pilates Instructors In All Our Adelaide Locations Are Fully Certified and Deeply Knowledgeable So That Your Experience with Cadence Pilates Is Both Enjoyable and Effective.
Adelaide is known for being one of the most livable cities in the world, perfect for families with beautiful surroundings, so it is no surprise Cadence Pilates been built with a core value of a building community that not only reaches its health and wellness goals but also strengthens each other by sharing the journey together. Our Pilates studios in Adelaide seek to be a welcoming environment that celebrates the diversity that all people from different walks of life can bring. Cadence Pilates in St Peters is the perfect place for this to happen, with a variety of Pilates classes less than 5 minutes from the Adelaide CBD and a goal to serve the surrounding areas of St Peters with a first class Pilates studio experience.
Building your core, strengthening your arms and legs, as well as activating core centers of your body through careful and intentional movements will create lasting effects far beyond just the physical benefits. Our Pilates classes incorporate low-impact movements that are designed to enhance your body's natural, untapped potential so that you can live healthier, happier and more fulfilled as you live your day to day life.
Are You Wondering Where Exactly You Can Find Us? Look No Further!
Our first class Pilates studio in St Peters is conveniently located just a few minutes drive from the Adelaide CBD and is just a stone's throw away from places like St Peter's College Adelaide, the Adelaide Botanical Garden, the infamous Parade in Norwood, Marden Shopping Center, the highly popular St Peters Bakery and many other favorite locations in Adelaide.
Where The Magic Happens:
115 Payneham Rd, St Peters, SA 5069, Australia
Phone Number:
Opening Hours:
Mon & Thurs:
9AM – 8PM
Tues & Wed:
6AM – 8PM
Fri:
6AM – 1PM
Sat:
7:00AM – 12:30PM
Our Staff Are Highly Qualified Pilates Instructors And Bring A Wealth Of Knowledge And Experience To Facilitate Our Pilates Classes In St Peters.
ENJOY A FIRST CLASS PILATES EXPERIENCE
Our Pilates Studio in St Peters comprises of a state of the art Pilates studio with eight Allegro 2 Pilates reformers used for our curriculum-based Pilates classes to get you results. See our classes HERE.
ONSITE EXPERT PHYSIOTHERAPISTS
Our highly experienced team of Physiotherapists utilise the 2 treatment rooms at the front of the studio for Physiotherapy treatment. Find more about Cadence Physio HERE.
BUILDING A BETTER FUTURE TOGETHER
Cadence Pilates St Peters builds on the vision to provide quality Pilates classes to the North Eastern Suburbs of Adelaide and to Bring Joy to the local community through Pilates.
We Also Provide Specialist Pilates Classes Just For You.
The Cadence Pilates classes in Adelaide extend beyond just our core classes. If you are recovering from injury, pre/post natal or looking to further refine your form then our Cadence Refine program is for you. We provide 1:1 sessions and group sessions (max 6 people) for individuals seeking a targeted clinical exercise session that utilises the clinical pilates reformer. Whether you live near the Adelaide CBD, the Eastern suburbs of Adelaide, or the North Eastern suburbs of Adelaide, we'd love to have you come join us and our incredible community of loyal members, professional Pilates instructors, helpful staff and world-class leadership for all things Pilates in Adelaide.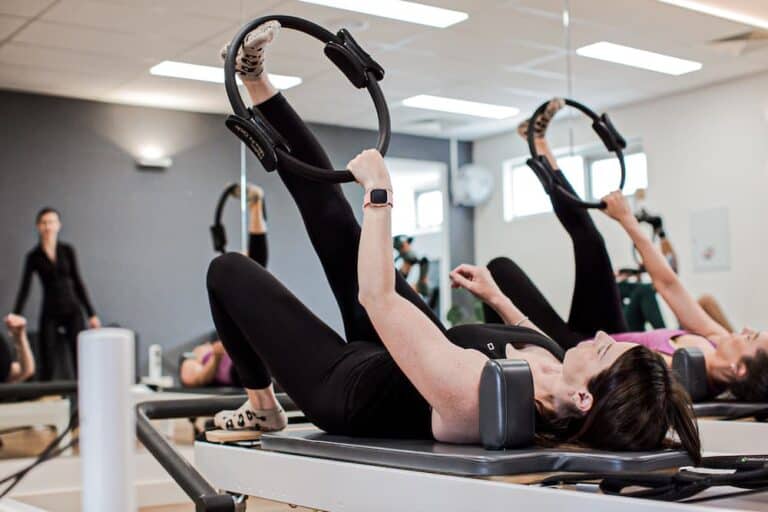 Our Carefully Structured Pilates Classes For Men and Women.
Our Pilates classes have been carefully structured and designed for both men and women, including swimming teams, sports players and professional athletes. We also have an extensive list of Frequently Asked Questions for any questions that you might have about any of our Pilates studios in Adelaide, so that you can get the most out of your experience with us.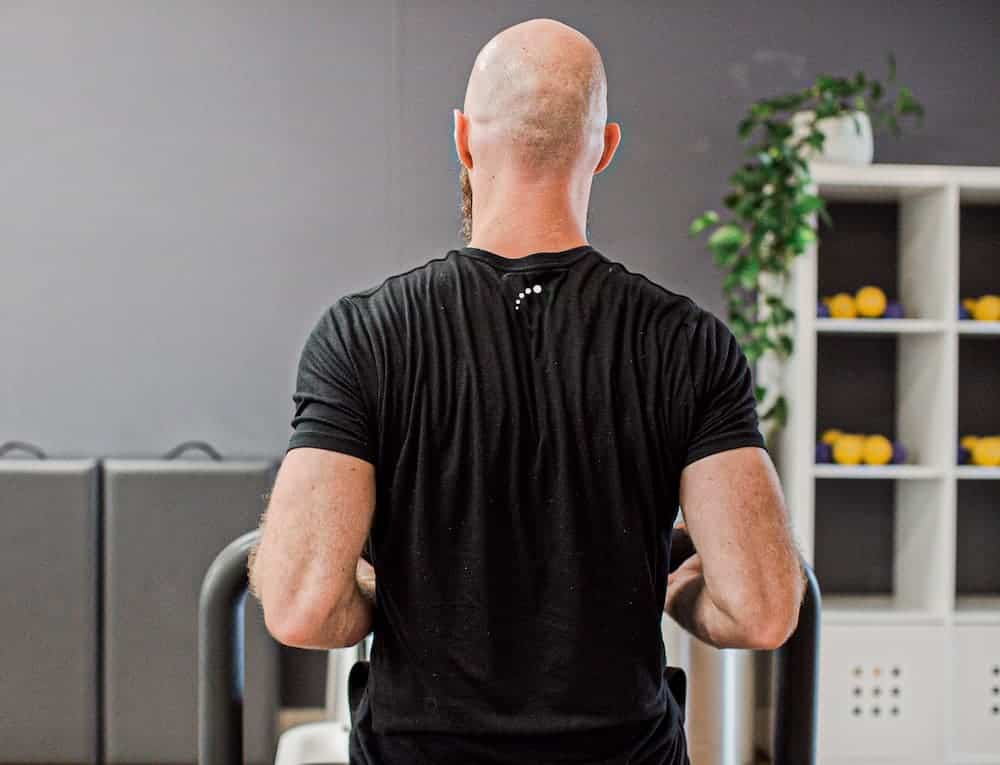 The Perfect Place For You To Come and Experience Our First Class Pilates Studios.
Cadence Pilates St Peters is the perfect place for you to come and experience our first class Pilates studios as we help you reach your fitness goals and full potential as a healthy body, a healthy soul and a healthy mind. We all know and appreciate just how important it is to take care of our bodies in a way that's not only sustainable but also enjoyable, which is why our classes place safety at the forefront of your Pilates class experience, coupled with energetic and highly focused Pilates instructors.
1:1 INTRO SESSION
Remember, to join one of our Pilates classes you'll need to book a 1:1 Intro Session with one of our Physiotherapists or certified Pilates instructors.
CADENCE PILATES ST PETERS
Check Out Our Amazing Intro Offer: 5 Pilates Classes For $55 + Intro Session!
*T&Cs Apply